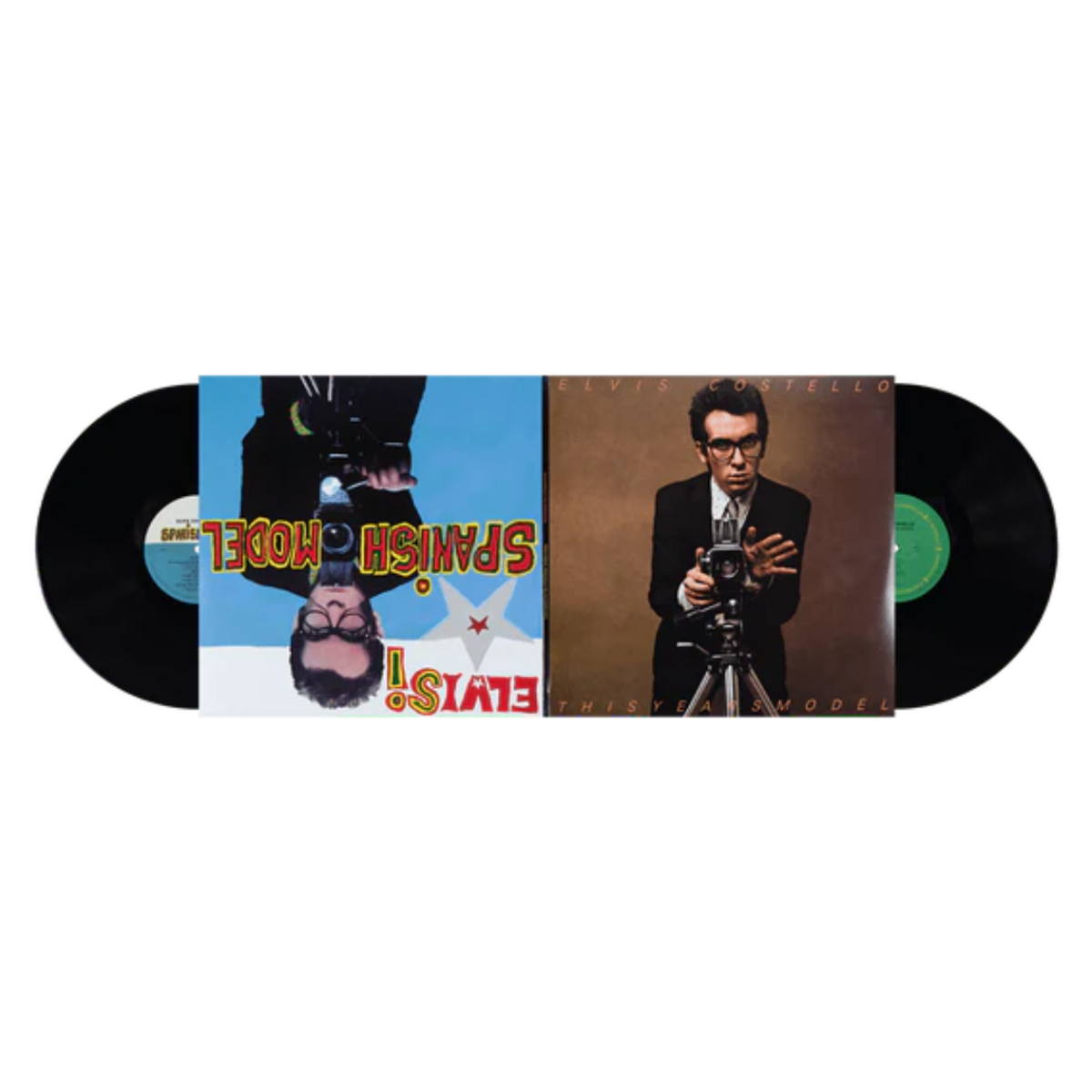 Elvis Costello Spanish Model/This Year Model - 12" Vinyl
Last order date for Christmas delivery (recommended but not guaranteed) is December 3rd. After this date, orders will be dispatched but may not arrive in time for Christmas.
Ships from the UK
LP Remastered, 180g Limited Edition Vinyl. Includes "Spanish Model" & "This Year Model".
Tracklist: Spanish Model - Side A & B A1 No Action - Nina Diaz A2 (Yo No Quiero Ir A) Chelsea / (I Don't Want To Go) Chelsea - Raquel Sofía, Fuego A3 Yo Te Vi / The Beat - Draco Rosa A4 Pump It Up - Juanes A5 Detonantes / Little Triggers - La Marisoul A6 Tu Eres Para Mi / You Belong To Me - Luis Fonsi A7 Hand In Hand - Francisca Valenzuela, Luis Humberto Navejas A8 La Chica De Hoy / This Year's Girl - Cami B1 Mentira / Lip Service - Pablo López B2 Viviendo En El Paraiso / Living In Paradise - Jesse & Joy B3 Lipstick Vogue - Morat B4 La Turba / Night Rally - Jorge Drexler B5 Llorar / Big Tears - Sebastián Yatra B6 Radio Radio - Fito Páez B7 Crawling To The U.S.A. - Gian Marco, Nicole Zignago B8 Se Esta Perdiendo La Inocencia / Running Out Of Angels - Vega
This Year's Model - Side C & D C1 Elvis Costello– No Action C2 Elvis Costello– This Year's Girl C3 Elvis Costello– The Beat C4 Elvis Costello– Pump It Up C5 Elvis Costello– Little Triggers C6 Elvis Costello– You Belong To Me D1 Elvis Costello– Hand In Hand D2 Elvis Costello– (I Don't Want To Go To) Chelsea D3 Elvis Costello– Lip Service D4 Elvis Costello– Living In Paradise D5 Elvis Costello– Lipstick Vogue D6 Elvis Costello– Night Rally D7 Elvis Costello– Big Tears D8 Elvis Costello– Radio Radio