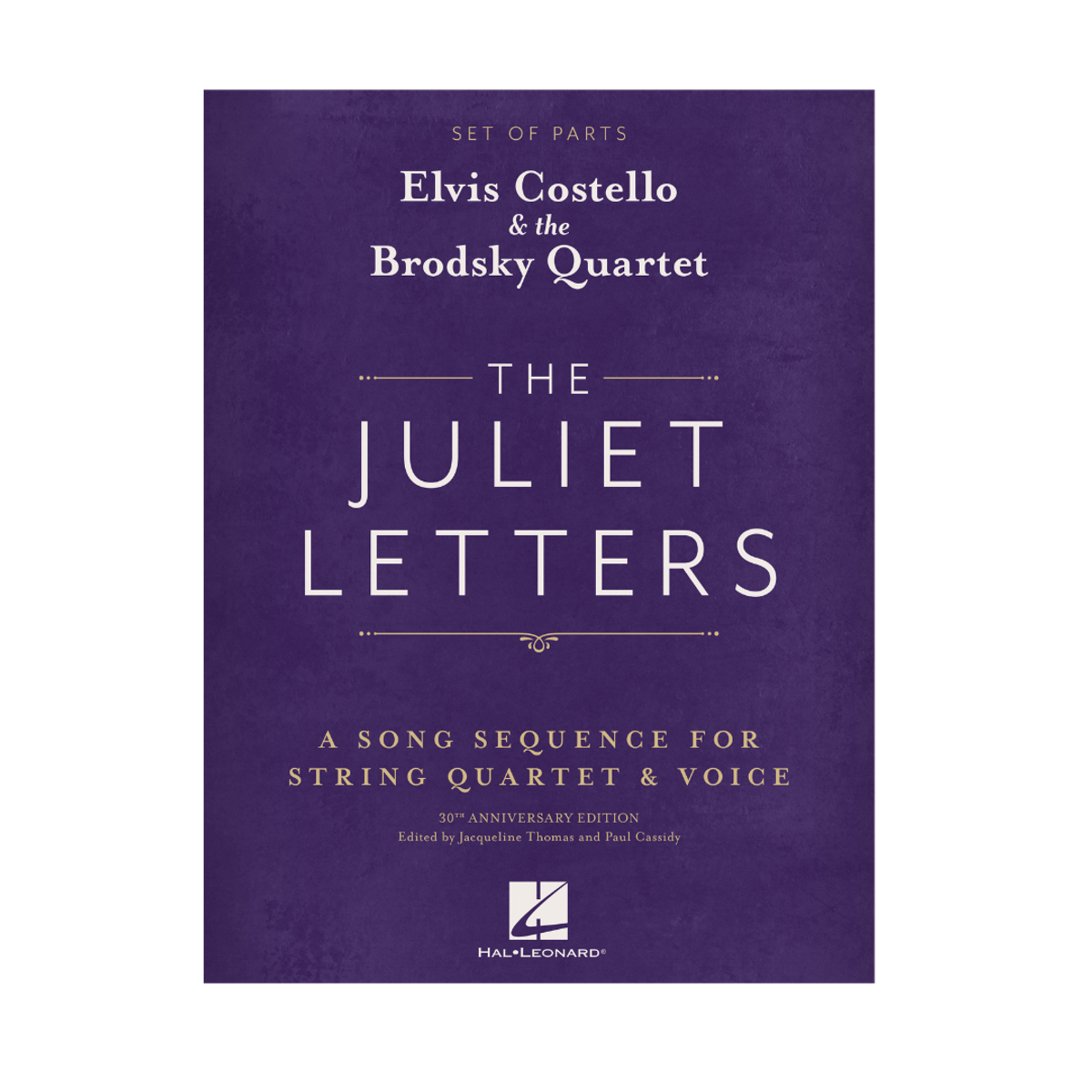 Elvis Costello & the Brodsky Quartet – The Juliet Letters (Set of Parts)
Last order date for Christmas delivery (recommended but not guaranteed) is December 3rd. After this date, orders will be dispatched but may not arrive in time for Christmas.
Ships from the UK
Size: 305 x 229mm
Format: Softcover set of parts (Voice and String Quartet)
Product Description:
Elvis Costello was inspired to create a song sequence for String Quartet and Voice after discovering that a Veronese academic had been replying to letters addressed to 'Juliet Capulet'. The delicate and personal nature of the correspondence inspired a wonderful and poignant set of songs, written, arranged and originally performed by Elvis Costello and the Brodsky Quartet.
Released in 1993, the album was met with critical acclaim for its creative mix of rock and classical style influences and intelligent sense of melody. Hal Leonard is proud to publish this 30th Anniversary Edition of the work, edited by Brodsky Quartet members Jacqueline Thomas and Paul Cassidy.
Exclusively published by Hal Leonard.